Ensuring safety on the road with hyperlocal weather awareness

Truck Driver Power helps truckers plan routes and stay safe with hyper-local weather awareness.
Today, a fleet of 3.49 million professional truck drivers operate in the US alone, yet the workforce volume falls short of satisfying the growing marketplace's appetite. The industry has seen a growing focus on improving the challenges of life on the road as it aims to attract new people. Beyond this, both drivers and companies are looking to technology to maximize opportunities and minimize the variables that impact operational efficiency.
To professional drivers' delight, St. Louis, Missouri-based Truck Driver Power (TDP) is aware of these variables and has taken on the challenge of improving the truck driving experience with an application of the same name: Truck Driver Power. Available for both Android and iOS, the app improves communication, navigation, and safety, connecting truck drivers like never before with technology specifically designed for them based on feedback from real truck drivers. The latest addition to the app's growing list of features? Accurate local weather data, available instantaneously.  
---
Challenge
Truck Driver Power's app already provided thoughtful input along routes for weary drivers anticipating the next exit for a coffee fill-up or bathroom break. To push beyond simply being another navigation app, TDP sought to add further value for their users.
When considering aspects of the job that the application could support, weather was a natural input to seek. Whether delivering weather-sensitive COVID-19 vaccines or routing around a damaging hailstorm or icy roads, weather risks are very real for drivers and often present life-threatening circumstances. Truck Driver Power heard drivers' concerns for an in-app weather solution and turned to Vaisala Xweather for the best one.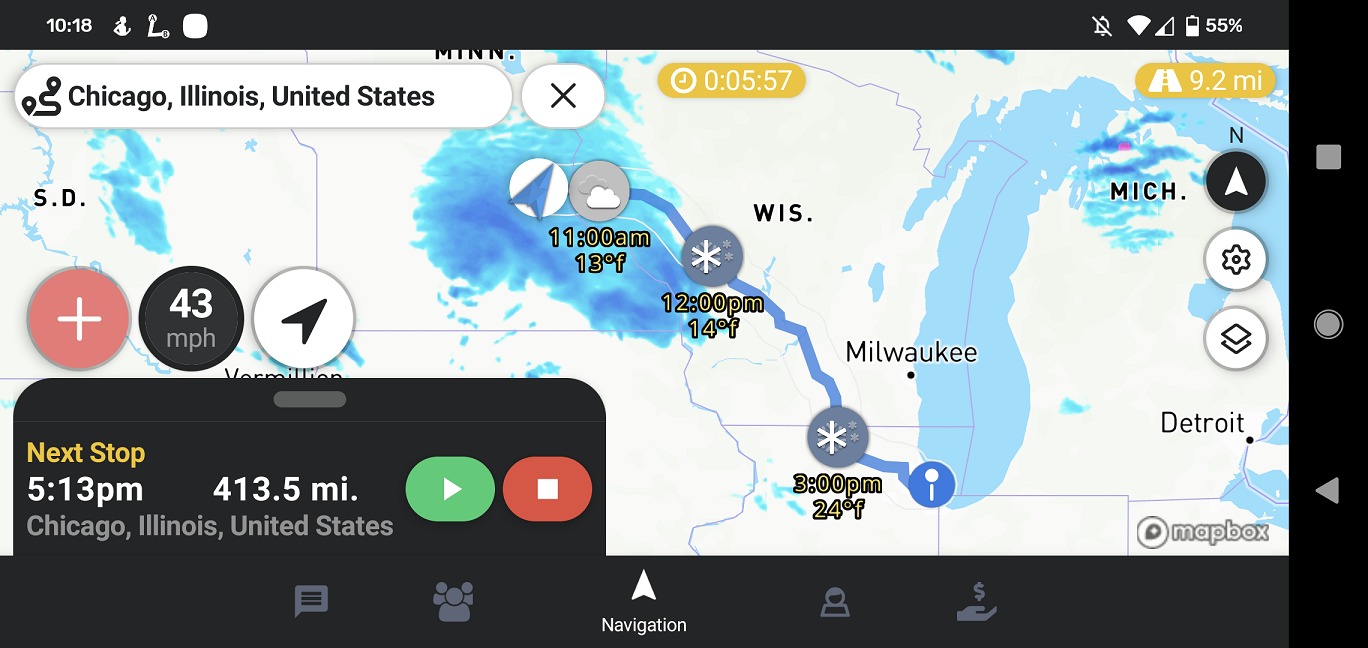 Solution
In partnership with the Truck Driver Power team, Xweather built a solution that includes radar, forecasts, and other advanced weather overlays and outputs for drivers using our weather API and Maps. Additionally, using the weather API's route action, Truck Driver Power's Navigation Mode displays live views of weather conditions and warnings along the driver's way, with updates in real-time.
Xweather's conditions endpoint helps truckers gather interpolated conditions from nearly anywhere on the globe by simply tapping any point on the map.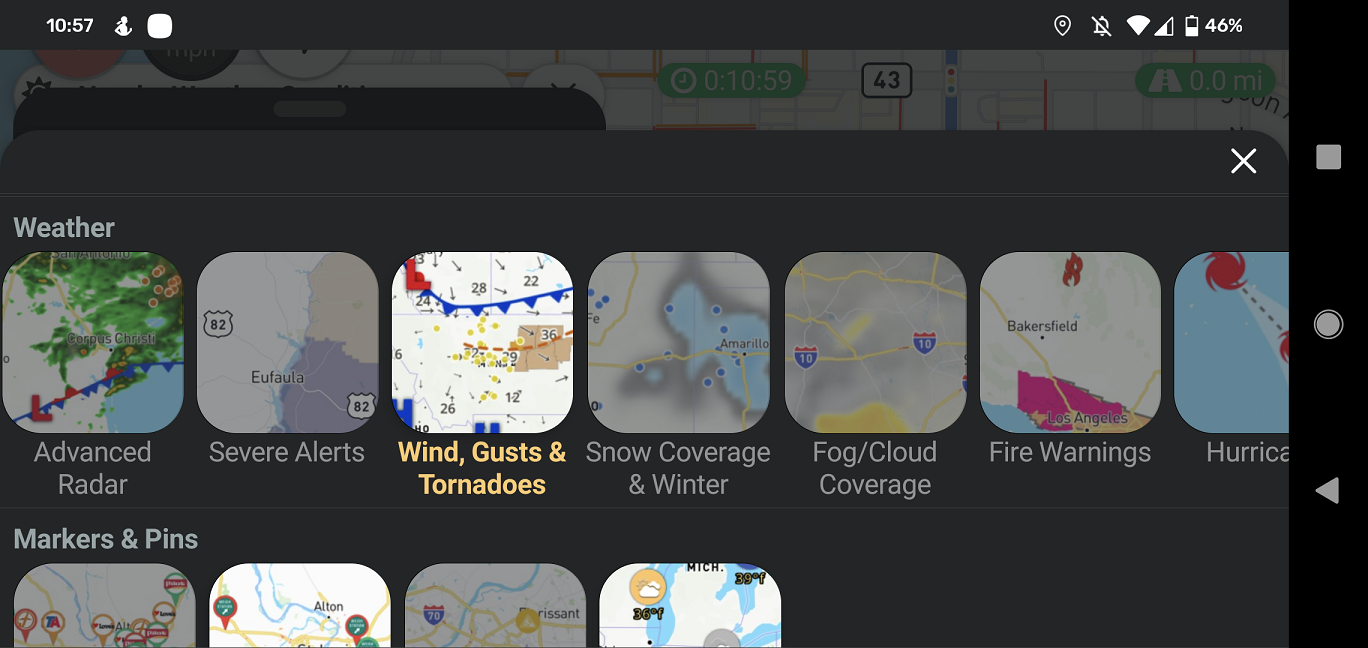 Results
The Truck Driver Power team filled the market gap by delivering a collaborative, community-driven application that not only helps truckers find parking and pitstops but is truly concerned with the safety of truck drivers and the goods they carry.