What does the future have in store for winter sports?
We collaborate with Alpine skier Elian Lehto to showcase the intricate connection between climate change and winter sports.
In today's era of environmental uncertainty and ever-accelerating global warming, Vaisala Xweather is set on a mission to provide essential, reliable weather data crucial for understanding and mitigating the impacts of climate change. 
Our collaboration with Alpine skier Elian Lehto aims to exemplify the pressing need for scalable, data-driven climate action.
Over the past decade especially, global warming has significantly affected winter sports. As Elian navigates the evolving skiing landscapes across Europe and North America, we are reminded and encouraged in our determination to protect our planet: Our futures, both individually and collectively, depend just as much on the actions we take to preserve the environment as they do on the lifelong passions, hobbies, and pastimes we nurture.
So let's get ambitious and turn to all the amazing data we have to make true impact.
Tell us a bit about yourself and your background
I'm Elian Lehto, a 23-year-old Finnish World Cup downhill skier. I grew up among the stunning landscapes of Finnish Lapland, and I've been passionate about skiing for several decades now. Sports always came naturally to me (despite or because of being a child with ADHD), and I found myself engaged in a variety of activities simultaneously. Skiing, playing hockey, riding motocross, cycling, and even gymnastics - I tried it all. Over time, I began to realize that I had a particular talent in downhill skiing.
As I grew older, I faced the inevitable decision of choosing my path, and thankfully, the choice was crystal clear: I was determined to pursue my dream of becoming a professional alpine skier. The allure of this sport was simply irresistible. It allowed me to explore the world, immerse myself in diverse cultures, and enjoy the mountain landscapes I always loved. It felt like destiny calling. Now, nearly a decade later, I'm still super happy with my decision to pursue this sport professionally, and I look forward to the adventures that lie ahead.
What are you up to right now?
At the moment I am in Switzerland, training diligently on a glacier as part of my preparation for the upcoming World Cup season. The plan is to stay up here for the entire preseason, and if I'm entirely honest, it has been quite a weather rollercoaster. The conditions have been unpredictable, marked by strong winds and persistent rain. However, despite these challenges, I consider myself extremely fortunate to be able to continue my training.
What makes this experience even more special is the privilege of training alongside the Swiss World Cup team. This opportunity provides a substantial advantage as I gear up for the forthcoming season. I believe this is a crucial step for me to reach the next level in my career. The dedication and commitment of both myself and my teammates in the face of adverse conditions only serve to fuel our determination to succeed.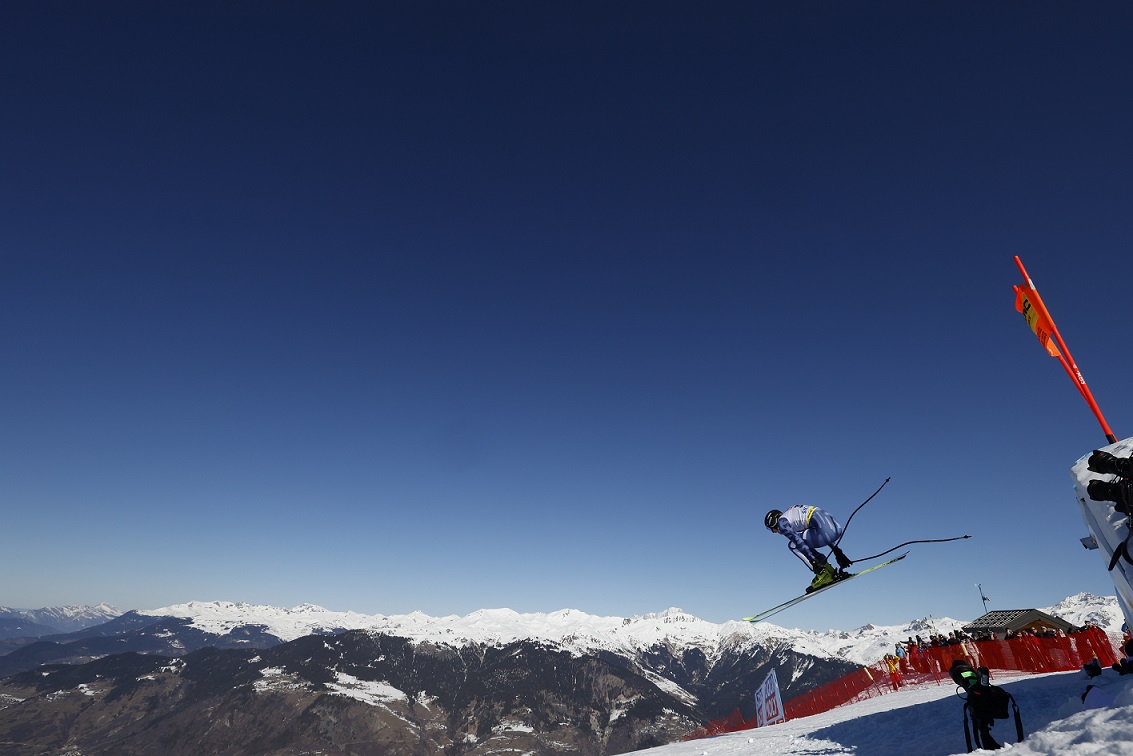 Snapshot from Downhill race in Courchevel, February 2023
How did you end up with the Swiss team?
Good question! I'm not quite sure where to begin. I believe it all traces back to my debut in the Downhill World Cup in Val Gardena in December 2021. This event was a turning point that revealed my potential as a speed skier. It's worth noting that I ventured into this without substantial prior experience in downhill skiing – it was essentially a leap straight into the World Cup. Looking back, that feels like a bold and somewhat crazy move!
Soon afterward, my team and I recognized the challenges of pursuing speed skiing within the Finnish national team due to resource limitations. As a series of events unfolded, with invaluable assistance from numerous parties, I decided to join the Swiss team in the following season. The collaboration proved to be highly successful during the first year, and they welcomed me with open arms, even though I didn't speak their language fluently. As the second season approaches, I can't help but feel excited about the journey ahead.
What are your thoughts on climate change and how does it impact your future as a professional skier?
Climate change is no longer a distant and abstract threat; it's a stark reality unfolding right before our eyes. In the context of professional alpine skiing, this is a true existential crisis. Its consequences within this sport are multifaceted. They expand to affect economies, natural environments, and communities. Addressing this challenge calls for a united effort, not limited to the skiing community alone, but on a global scale.
We must ensure that alpine skiing continues for generations to come. For me, the essence of alpine skiing lies in its ability to inspire and awaken a deep appreciation for the beauty of nature and human athletic skills. We can no longer afford to take this sport for granted, so let's do what we can to safeguard it for the future.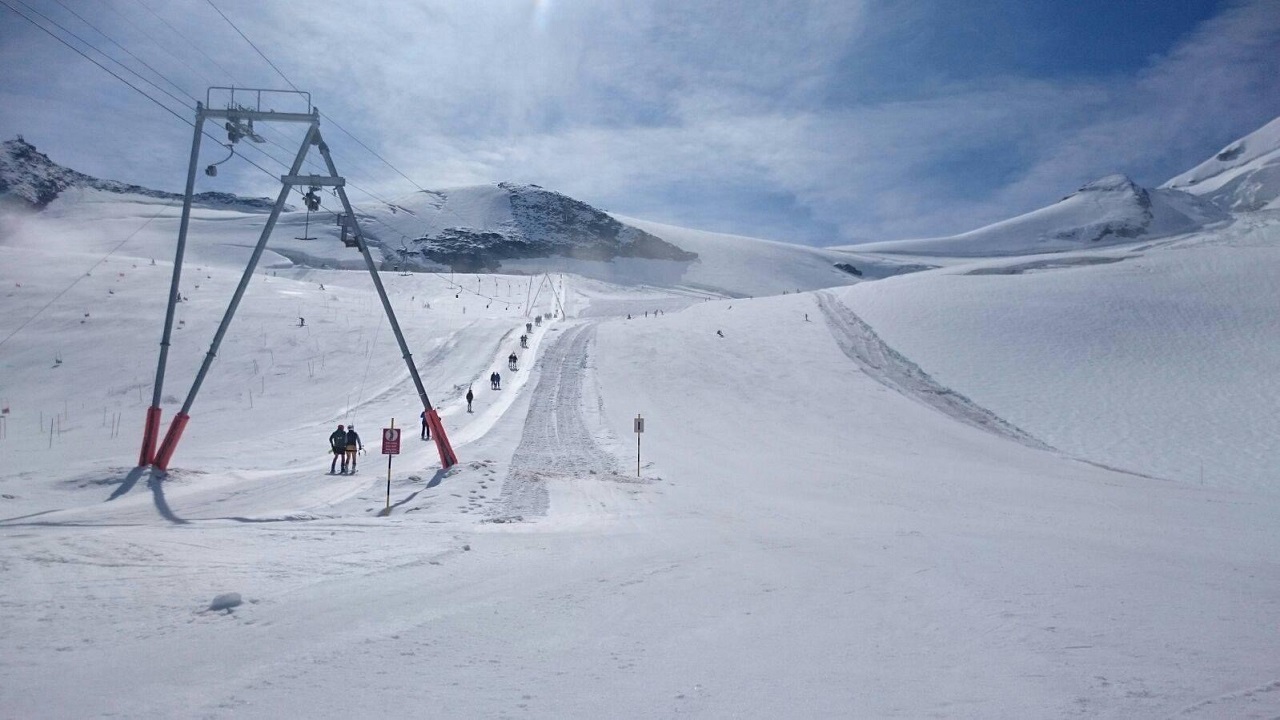 The view from lower lift in Saas-Fee glacier, August 2017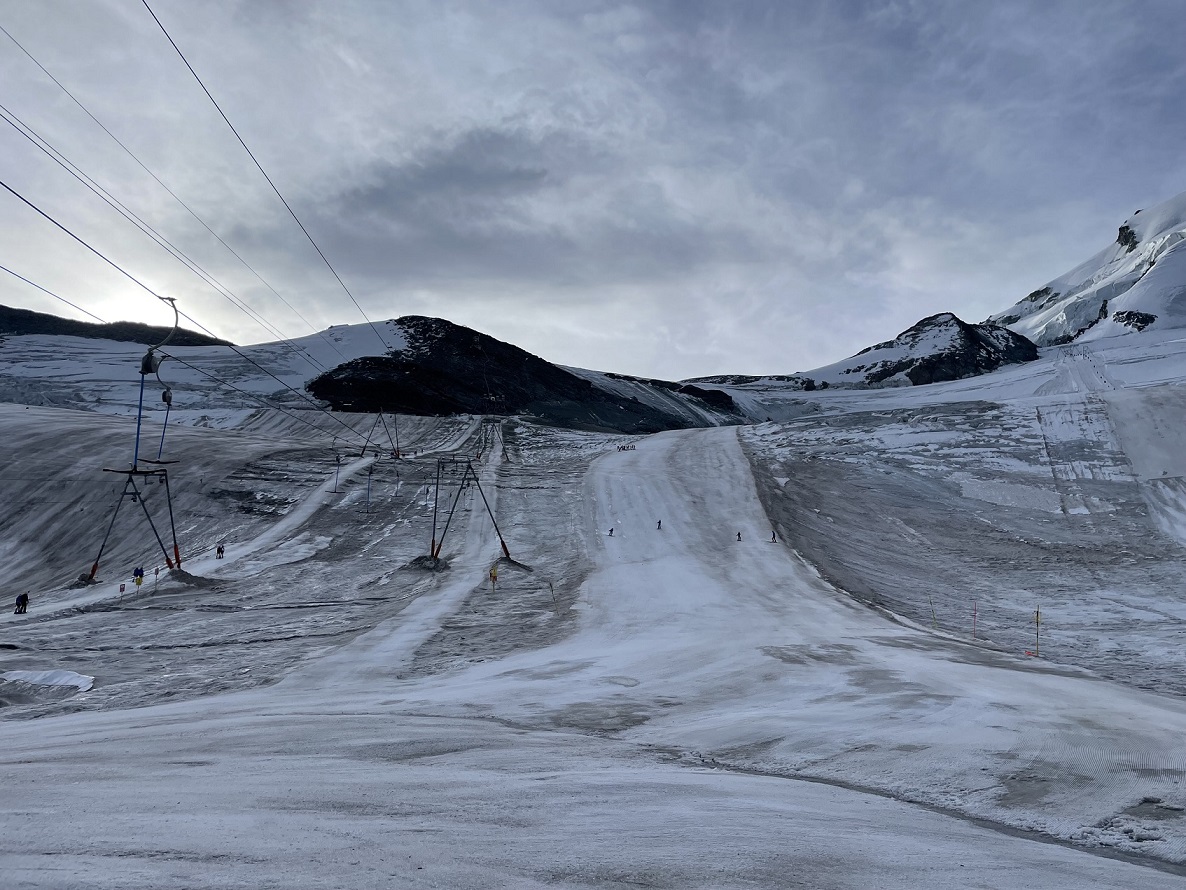 The view from the exact same spot, October 2023. The difference is undeniable.
What does this partnership with Xweather mean to you?
Professional alpine skiing is more than just a sport; it stands as a global movement. Athletes, sponsors, and fans have the extraordinary power to inspire and lead climate action. Our combined voices have the potential to educate about the urgency of the issue, shape policies, and drive the systemic change needed to combat climate change.
This is why my partnership with Xweather holds significant importance for me. Aligned by shared values and mission, this collaboration magnifies our message, hopefully making it more powerful and relevant to many. Together, we can effect positive change and further the cause we stand for.